No mom, there are no fires in BC, don't worry. Just a few sparks here and there.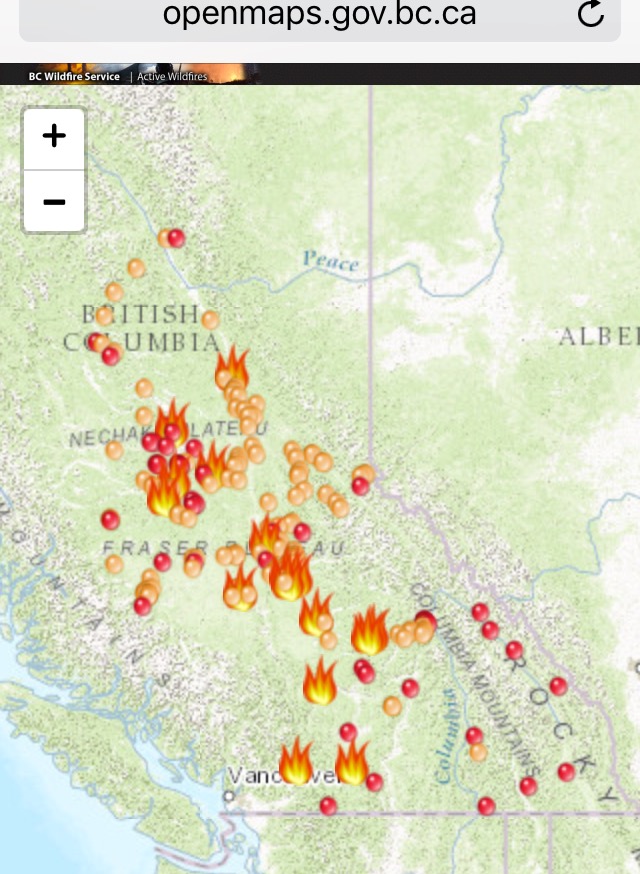 Ok, the situation is starting to get a little out of hand. The past few days we have been modifying our itinerary to cycle in places that weren't touched by the fires. Since we had such a lovely time in the beautiful Okanagan region yesterday (well apart from our encounter with the cougar 😜😱), we decided to go back to cycle in that region. This time to Kelowna, on the Kettle Valley Railway trail section through the Myra Canyon. Everyone says it's gorgeous.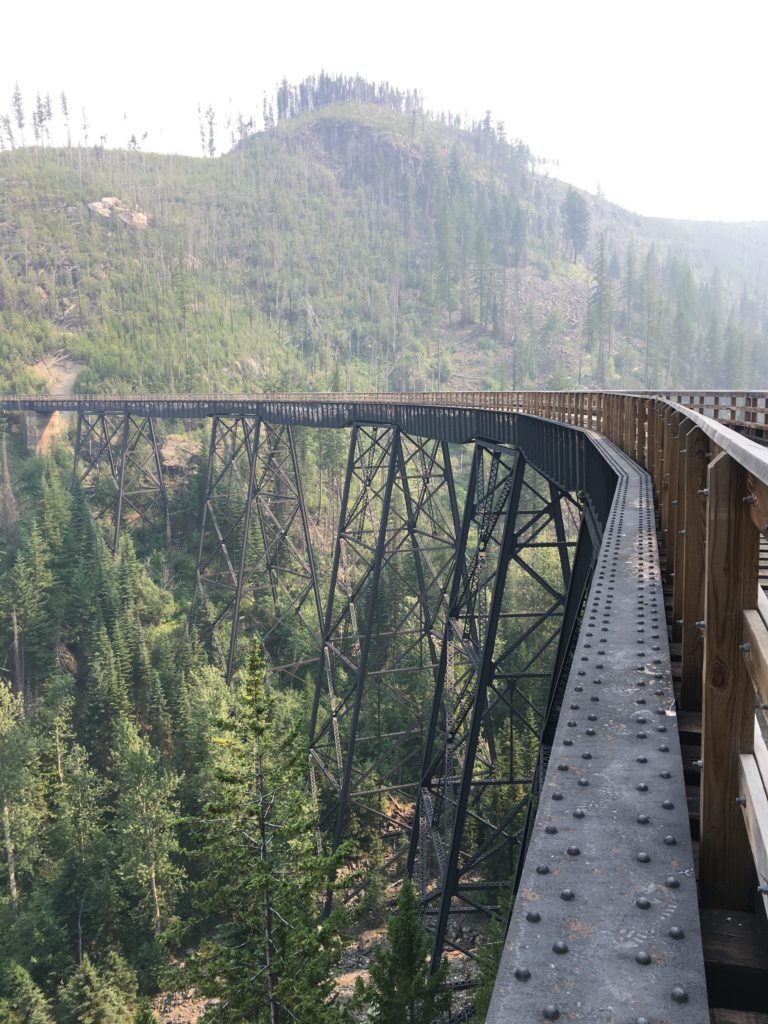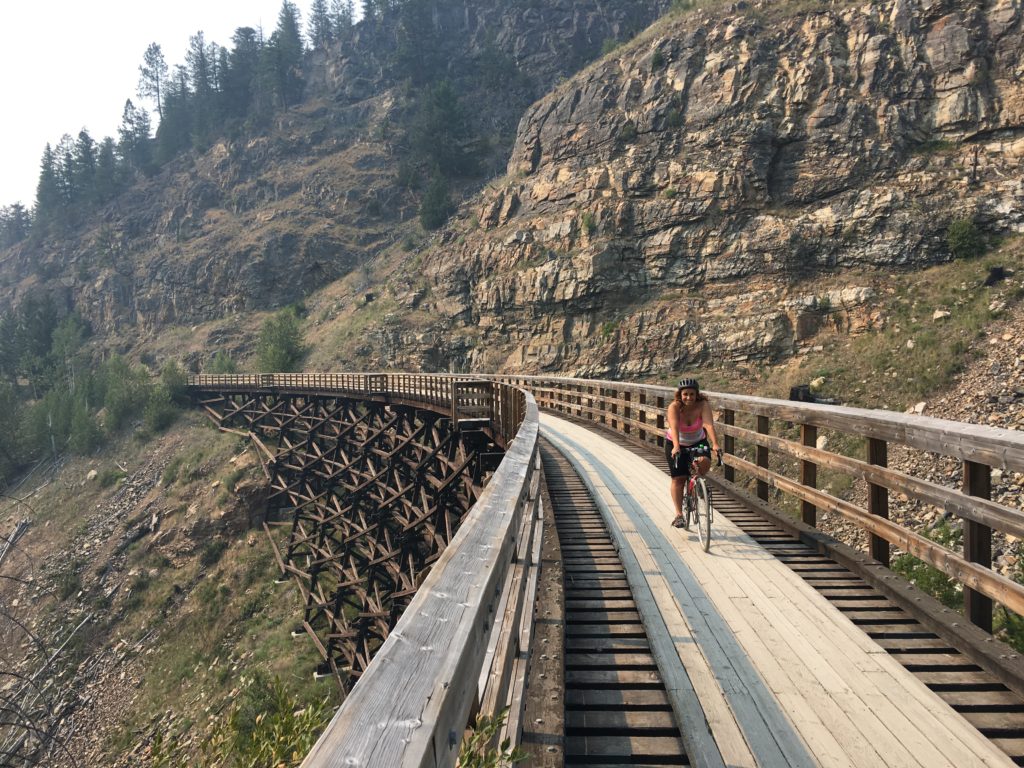 Les journées se suivent, mais ne se ressemblent pas, comme on dit. There is smoke everywhere. You can't see to far in the distance, it smells of burnt everywhere. Ok, so that's when we made a decision. We called the train station and booked a train to Alberta for Wednesday morning. We wanted to stay another week in BC, but it has become too unpredictable and difficult to avoid problematic zones. Also, my son being asthmatic, we can't really risk it and expose him to all this smog. So we have a bite in Kelowna and decide to pass by the canyon trail just to see what it's like. By the time we got there, it was 3:30pm. The sky had cleared up a bit. We decided to cycle on it just up to the first or second trestle. The trail is mostly in the forest which gives a refreshing relief. It's so beautiful and enjoyable that we decide to cycle the whole 20 km of trail. It's converted (1995) atop of an old railroad track that passes on the edge of the canyon on trestles and through tunnels built in 1914 (and re-built in 2007 after a devastating wildfire in 2003 – ring a bell?). It is gorgeous. And apart from the chipmunk that was chasing my hubby around for cherries and the snake my son and I almost ran over with our bikes, (oh the wild life here) it went just perfect and I regretted a little our decision to leave BC so early.
We drove back to Kamloops where we were welcomed by yet again, lovely, generous WarmShowers hosts.
I will miss this province and its people and I understand why the slogan on the licence plates here is the word "Beautiful". One word does indeed sum it up. Simple and so true, BC is just "beautiful" in every way.